RITES Ltd. Contact Address, Phone Number, Email Id details. RITES Ltd. is a trusted partner in business across the globe. It is a government of India enterprise that was established in 1974. It is incorporated in India as a Public Limited Company under the Companies Act 1956 and is governed by a Board of Directors.
People are searching for the contact information of the company for complaints, support and other issues. Right Now, we are going to sharing RITES Ltd. all India phone number, email id, office address, fax number, website link & more.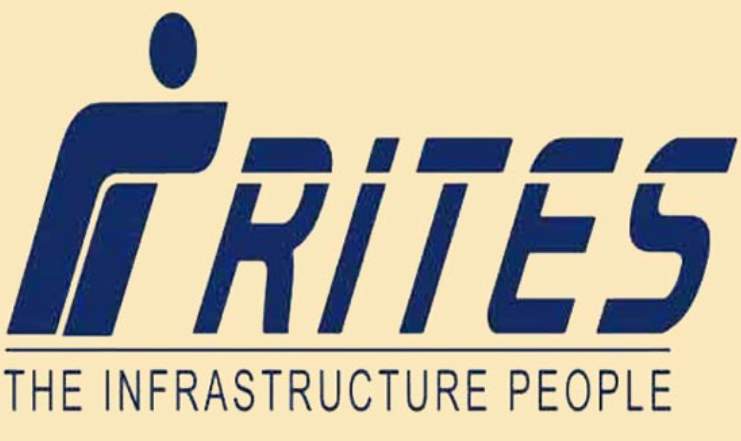 RITES Ltd. Contact Details
All India Phone Number: 01123354800, 022- 27812491, 0124-2571625 & 0124-2571666
Email Id: info@rites.com & amrishkumar@rites.com
Website: rites.com
Office Address:
RITES LTD.
RITES BHAWAN, 1, Sector 29, Gurgaon,
Haryana, India-122001
Phone Number: 0124-2571666 / 0124-2818999
Fax Number: 0124-2571660
Rites Offices – India
Registered Office
Rites Office Comlex-II
Scope Minar, Core- 1
Laxmi Nagar,
Delhi- 110092

Phone : 011-23354800
Fax : 011-22024660

Rites Bhawan
No. 144, Sector-44,
Gurgaon-122001

Phone : 0124-2728299
Fax : 0124-2728371
Regional Project Offices
Location
Address
Rpo, Bhubaneshwar
Unit No.1122-1132, 11th Floor,
DLF Cyber City, Infocity Road,
Chandaka Industrial Estate,
Patia, Bhubaneshwar-751024.
Tel.No: 0674-2652100
Rpo, Lucknow
13Km. Stone, Natioanl Highway-24,
Lucknow €"Sitapur Road,
(Near Anil Dharamkanta)
Lucknow-227208

Phone : 0522- 2771892 / 94
Fax : 0522- 2771893
Email : Riteslko@Yahoo.Com

Rpo, Nagpur
1, Rites Bhawan,
Kadbi Chowk,
Nagpur-440004

Phone : 0712-2520127, 0712-2547109,
0712-2533233, 0712-2565228
Fax : 0712-2527673
Email : Nagpurpo@Rites.Com

Rpo, Kolkata
Metro Rly. Service Building
(2Nd Floor)
56, C R Avenue,
Kolkata-700012

Phone : 033- 22367162,
033-22367143
Fax : 033- 22367143
Email: Pokolkata@Rites.Com

Rpo, Mumbai
Vat-741/742, 4Th Floor,
Tower No. 7,Sect-30-A
International Infotech Park
Vashi Railway Station Complex,
Vashi, Navi Mumbai-401703

Phone:  022- 27812491 / 92 / 94/27814508
Fax   :  022- 27812495
Email: mumbaipo@rites.com

Rpo, Secunderabad
Swapnalok Complex,
Flat No. 209, 2Nd Floor,
S D Road,
Secunderabad-500003

Phone: 040- 27841499, 27812817/8397
Fax : 040- 27813894
Email: Secbadpo@Rites.Com

Rpo, Raigarh
Regional Project Office, 40/424, Rajat Shree House,
1St Floor, Near Sbi Kotra Road,
Raigarh (Chhatisgarh)
Pin: 496001
Phone: 07762–235800, Fax: 07762–235300
Email :Raigarhpo@Rites.Com
Rpo, Ahmedabad
Regional Project Office, Rites Ltd.
3-A,3Rd Floor, 4D Square Mall,
Oppo.Vishwakarma Engg.College
Visat Gandhinagar Highway,
Motera,Ahmedabad-380005
Phone: 079- 27700421
Email: Ahmedabadpo@Gmail.Com
Rpo, Delhi
Rites Bhawan
Plot No-1, Sector-29,Gurgaon.122001(Haryana)
Phone: 0124-2571625, 2818380
Fax: 0124-2571625
E-Mail: Scgupta@Rites.Com
Rpo, Ranchi
Regional Project Office- Ranchi
H.No-402-B, Ground Floor, Road No-4 C,
Ashok Nagar, Ranchi (Jharkhand)
Pin: 834002
Email :Ritesofficeranchi@Gmail.Com
Rpo, Bangalore
Industry House, 5Th Floor,
45, Fair Field Layout, Race Course Road,
Bangalore

Pin: 560001
Phone: 080-22257118, 22266557,
Fax: 080-22280268
E Mail :Bangalorepo@Rites.Com
Inspection Offices
Location
Contact Details
Northern Region
Scope Minar, 12th Floor,
Core-II , Laxmi Nagar,
Delhi (India) – 110092

Phone : 011-22029105/9110-22402531
Fax    : 011-22024665
E mail : nrinspn@rites.com

Eastern Region
Central Metro Station Building,
56 Cr Avenue, Iii Floor,
Kolkata –700 012

Phone : 033-22348730 / 8665
Fax : 033-22348704
E Mail : Erinspn@Rites.Com

Western Region
2Nd Floor, New Annexe Building,
Churchgate Station
Mumbai – 400 020 (Maharastra)
Gram : Ritesrail

Phone: 022-22015573, 22012523,
Fax : 022-22016220, 22084155
Email: Wrinspn@Rites.Com

Southern Region
Cts Building, 2Nd Floor,
Bsnl Complex, No-16,
Greams Road, Chennai-600006

Phone : 044- 28292837,
044-28290356
Fax : 044-28290359
E Mail : Srinspn@Rites.Com

Central Region
50, Expansion Building,
Bhilai Steel Plant Area,
Bhilai – 490 001 (Chhattisgarh)

Phone : 0788 – 2227776,
Fax: 0788 – 2227305
E Mail: Crinspn@Rites.Com
Rites Offices – Abroad
Location
Contact Details
Senegal
D.A. Pandian, Sr. Expert , Rites Ltd. C/O.
Head Logistics, Def Industries Chimique Du,Senegal Km 18,
Route De Rufisque, Mbao.Bp. 3835, Dakar, Senegal.
Phone :00221-763644711
Email :Dapandian64@Gmail.Com
Botswana
Rajesh Kumar, Director, Rites Afrika (Pty)Ltd.,
Po Box.403921,Plot No.1245, Haile Silassie Road, Gaborone, Botswana,
Phone: 00267-3914113(O), 00267-74002550(R)
Email : Ritesafrika@Mega.Bw
Mauritius
Arun Kumar Singh, Project Director,
Dreamton Park, A-15, Level-11, Sodnac,
Quatre-Bornes, Mauritius
Phone : 00230-58480775(O), 00230-59652378(R)
Email : Aksingh@Rites.Com
Bangladesh
Ramkaran Motiram Pasi, Chief Project Manager, Rites Ltd.
Room No.7, Second Floor, Rajshahi,Railway
Station Building, Rajshahi, Bangladesh
Phone: 00880- 1752935543,
Email: Rampi34@Yahoo.Com
Myanmar
ambrendra kumar rakesh, project manager,
rites ltd. railway officer complex mechanical department,
3rd floor, mandalay railway station, building,
chan aye, tharzar township, mandalay, myanmar
phone : 0095-9763962913(o), 0095-9763962913(r)
email :amar15rosera@gmail.com
Nepal
H.No-29, Ward No-15, Murli Bageecha,
Shreepur, Birgunj, Parsa-44300, Nepal.
Phone-00977-9813141202
E-Mail: I.Kumar@Yahoo.Co.Uk
Mozambique
D.K.Parashar, Sr.Expert, Rites Ltd., C/O. Workshop Manager,
Cfm-Sul
P.O.Box 1291, Maputo, Mozambique.
E-Mail: Devendrakumarparashar@Yahoo.Co.In
Phone: 00258-846971131(O),
We Shared About RITES Ltd. Contact Address, Phone Number, Email Id & more. Keep visiting this website and read any company contact information for query.