Sakal Times Newspaper Contact Number, Office Address, Email Id. Sakal Times Newspaper is an Indian most popular News providing company. They have cover corona news, Pune, Maharashtra & Nation wide news, art & culture, sports, business and world news. People are looking for the contact information of the news company for advertisements, complaints and other issues. Right Now, we are sharing Sakal Times Newspaper mobile phone number, support email id, regional offices contact details, head office address, telephone & fax number, website link etc.
Sakal Times Newspaper Contact Details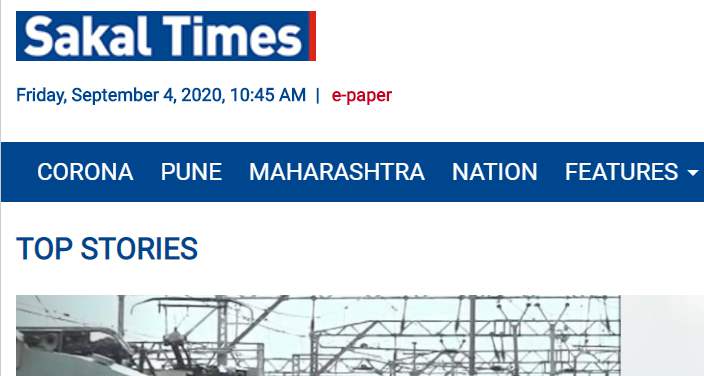 Phone Number: Phone Number: 020-24405500 (For General queries), 020-56035500 (For Advertisement)
Email Id: salesinternet@esakal.com (Sales(Advt.), webeditor@esakal.com (Editorial), info@esakal.com (Other queries), sakalsocialfoundation@esakal.com (Sakaal Social Foundation)
Head Office: 595, Budhawar Peth,
Pune – 411 002
Phone: 020-24405500, 020-56035500
Others Contact:
Purpose: Events
Phone No: 020-26050978, 020-26050979, 020-26050981, 020-26050982
Email: sakalevents@esakal.com
Address: 26/27, 4B, Hermes Kunj,
Mangaldas Road, Above
Vodafone Mobile Gallery,
Pune 411001
Fax: 02026050980
Website: sakaltimes.com
We Shared About Sakal Times Newspaper Contact Number, Office Address, Email Id & more. Keep visiting on this website and read your favorite companies contact information for any queries.