Swavlamban Yojana Contact Number, Office Address, Email Id. Swavlamban Yojana is the department of Empowerment of Person with disabilities, ministry of social justice and empowerment by the Government of India. Many people are searching for the contact information of the authority for cards, helps, complaints, suggestions and more queries. Right Now, we are providing Swavlamban Yojana toll free number, phone number, sms process, email id, office address & more details.
Swavlamban Yojana Contact Details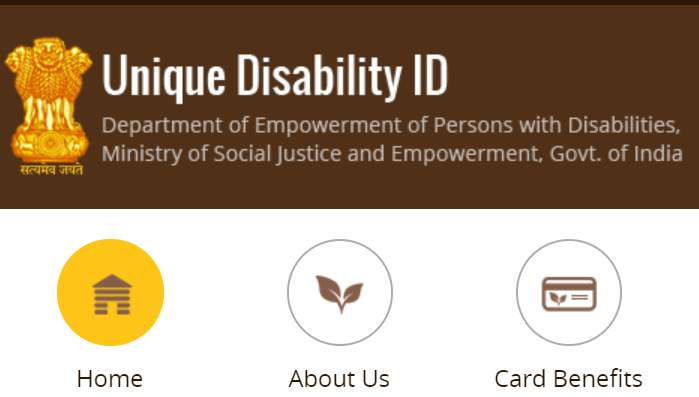 Toll Free Number: 1800110708
Phone Number: 011-2436 9055 (Secretary), 011-2436 9054 (Director)
SMS: SMS "NPS" to 56677 (Charges Applicable)
Email Id: kvs.rao13@nic.in (Director)
Director Contact Information
Vikram Simha Rao
Director
Department of Empowerment of Persons with Disabilities,
Ministry of Social Justice & Empowerment
Room No. 517, B-II Block, Paryavaran Bhawan,
CGO Complex, Lodhi Road,
New Delhi – 110003 (India)
Benefits of UDID card
The UDID card shall bring a host of benefits to the Persons with Disabilities as given below-
Persons with disabilities will not need to make multiple copies of documents, maintain,
and carry multiple documents as the card will capture all the necessary details which
can be decoded with the help of a reader
The UDID card will be the single document of identification, verification of the disabled
for availing various benefits in future
The UDID Card will also help in stream-lining the tracking of the physical and financial progress
of beneficiary at all levels of hierarchy of implementation – from village level, block level,
District level , State level and National level
How to register ?
Go to the Swavlamban Card official website and choose a regional language.
Submit the following information: personal details, identity details, employment details, and disability
details
Document Required
Photograph: This should be a scanned copy of a recent photo in colour
Signature:This should be a scanned image of the signature
Identity proof:This should be a scanned copy of your Aadhar Card or PAN Card or Driving License
or any other valid ID
Income Proof: This should be a scanned copy of your Aadhar Card or Driving License or State Domicile
or any other valid ID
SC/ST/OBC proof:This needs to be uploaded if applicable
Disability Certificate: This should be a scanned copy to be submitted only by those Persons with Disability
who have been issued a Disability Certificate by the competent authority
Website: www.swavlambancard.gov.in
We Shared About Swavlamban Yojana Contact Number, Office Address, Email Id & more. Please do share this post with your friends on social media.