The Asian Age Newspaper Contact Number, Office Address, Email Id. The Asian Age is a most popular news publisher company. They are providing India-World News, Business, Sports, Technology, Entertainment News and Lifestyle etc. People are looking for the contact information of the news company for advertisements, service complaints and other issues. Right Now, we are sharing The Asian Age mobile phone number, support email id, head office & regional offices address, telephone number, fax number, website link details.
The Asian Age Newspaper Contact Details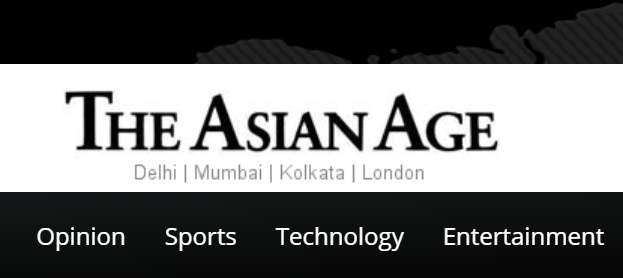 Phone Number: 011-26530001 (Delhi Office), 02224195301(Mumbai Office)
Email Id: letters@asianage.com (For editorial views), marketing@asianage.com (For Feedback), careers@asianage.com (For careers), mumbaidesk@asianage.com (For News in Mumbai), delhidesk@asianage.com (For News in Delhi), kolkatadesk@asianage.com (For News in Kolkata), subsdelhi@asianage.com (For Delhi-based circulation and related queries)
Offices Contact:
New Delhi
Phone: 011-26530001, 011-26530002, 011-26530003
Address: Asian Age New Delhi
S-7 & 8, Green Park,
Main Market,
New Delhi – 110 016
Fax: 011-26530030
Mumbai
Phone: 022-24195301
Address: Sigma House,
Plot No. 43, Ground Floor
R.A. Kidwai Marg,
Near Wadala Station,
Mumbai – 400 031
Fax: 022-24195347
Kolkata
Phone: 033-22890676, 033-22890677
Address: 4th Floor, Chaudhry Building,
8/1A Little Russel Street,
Kolkata – 700071
Fax: 033-22890686
London
Phone: 0044181-9514401
Address: Newsfax International Ltd.,
Unit 16, Bow Industrial Park,
Carpenters Road,
London E15 2DZ
Website: www.asianage.com
We Shared About The Asian Age Newspaper Contact Number, Office Address, Email Id & more. Keep visiting on this website and read your favorite company contact information for any query.