TRAI Contact Address, Phone Number, Email Id, Website. TRAI means Telecom Regulatory Authority India. The authorities control Indian Telecommunication Service, Internet & Broadband, MNP, VAS, Licensing, Spectrum, Broadcasting & others.
People are looking for the contact information of the authority for complaints and other issues. Right Now, we are sharing TRAI all India phone numbers, support email id, office addresses, telephone numbers, fax numbers, website links & more.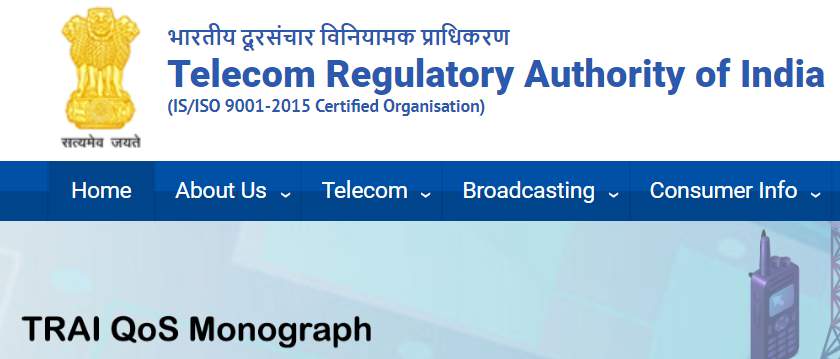 TRAI Contact Details
All India Phone Number: 1909 Call or SMS to stop unsolicited commercial calls
Email Id: daca@trai.gov.in (Consumer complaints), ap@trai.gov.in (General queries), rtionline.gov.in (RTI Queries)
Website: www.trai.gov.in
Web Information Manager:
Mr. Sanjeev Banzal
Advisor(IT),
TRAI, Delhi
Contact Number: 011-23664145
Email Address: ap@trai.gov.in
Head Office:
Telecom Regulatory Authority of India
Mahanagar Doorsanchar Bhawan (next to Zakir Hussain College)
Jawaharlal Nehru Marg (Old Minto Road)
New Delhi: 110 002
E-mail ID: ap@trai/gov.in
Phone No: 01123236308 (Reception)
Regional Offices
Location
Address
Hyderabad
Room No 31-35
Regional Telecom Training Center, BSNL
Gachibowli, Hyderabad – 500032.
Telangana
Kolkata
Bharat Bhawan (1st Floor),
3, C. R. Avenue,
Kolkata – 700072
West Bengal
Bangalore
Ground Floor, Telephone House
No 1, Rajbhavan Road
Behind General Post Office (GPO)
Bangalore
Karnataka
Bhopal
Telecom Museum Building, Near Arera Telephone Exchange,
Area Hills, Bhopal -462004
Madhya Pradesh
Jaipur
Ist Floor, Sanchar Bhawan, Institutional Area,
Jhalana Doongri, Jaipur-302004
Rajasthan
We Shared About TRAI Contact Address, Phone Number, Email Id, Website details. Keep visiting this website and read any company contact information for your query.