BSNL All India Call Center Number is 18003451500, its email id is bsnlxx@xxxx.com, and the head office address is Bharat Sanchar Bhavan Harish Chandra Mathur Lane Janpath, New Delhi-110 001. Read more about the company overview, social profiles & website link details.
You can find out the official support details of BSNL All India Call Center. Besides contact details, the page also offers a details overview of the BSNL All India Call Center. Reach BSNL All India Call Center's Customer Support below for queries, complaints, or feedback.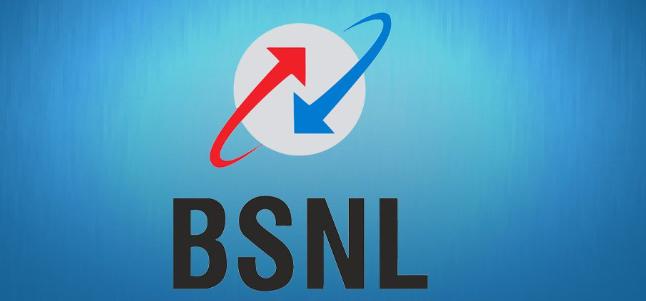 BSNL All India Call Center Contact Details
Phone Number: 18003451500
Email Id: bsnlxx@xxxx.com
Office Address: Bharat Sanchar Bhavan Harish Chandra Mathur Lane Janpath, New Delhi-110 001
Website: bsnl.co.in
Telephone Number: Not Available
Fax Number: Not Available
Facebook: Here
Twitter: Here
Instagram: Here
About BSNL All India Call Center
BSNL (Bharat Sanchar Nigam Limited) is an Indian state-owned telecommunications company. It is one of the largest and oldest public sector enterprises providing a wide range of telecom services across India. BSNL was established in 2000 and has its headquarters in New Delhi.
Here are some key points about BSNL:
Services: BSNL offers a comprehensive range of telecom services including fixed-line telephony, mobile services, broadband internet, digital television, and enterprise services like leased lines, MPLS-VPN, and more. It provides both prepaid and postpaid mobile connections.
Coverage: BSNL operates throughout India, including both urban and rural areas. It has a significant presence in remote and inaccessible regions, providing connectivity to even the most challenging locations.
Infrastructure: BSNL has an extensive telecom infrastructure, including a vast network of optical fiber cables (OFC) that spans across the country. It has a robust network of exchanges, towers, and other infrastructure to deliver its services.
Landline Services: BSNL has been historically known for its landline telephone services. It provides reliable and affordable fixed-line connections to residential and business customers. BSNL landline services are widely used for voice communication and broadband connectivity.
Mobile Services: BSNL offers 2G, 3G, and 4G mobile services to its customers. It operates its mobile network using GSM and WCDMA technologies. BSNL has a substantial subscriber base and provides competitive voice and data plans.
Broadband Internet: BSNL is a prominent player in the broadband internet market in India. It provides both wired (DSL and fiber) and wireless (Wi-Fi, 3G/4G) broadband connections. BSNL broadband services cater to individual users, businesses, and government organizations.
Government Ownership: BSNL is owned by the Government of India and falls under the purview of the Department of Telecommunications (DoT). Being a state-owned enterprise, BSNL has a responsibility to provide essential telecom services and bridge the digital divide in the country.
Challenges: Over the years, BSNL has faced various challenges, including financial difficulties and competition from private telecom operators. The changing landscape of the telecommunications industry in India has led to BSNL undertaking restructuring and modernization initiatives to stay competitive.
Despite the challenges, BSNL continues to play a crucial role in connecting people across India. It remains a reliable choice for millions of customers, especially in areas where private operators may have limited coverage. BSNL's focus on affordable services and its commitment to extending connectivity to remote regions contribute to the digital inclusion efforts in the country.
We Shared About BSNL All India Call Center Number, Email Id, and Office Address Details. Please do share this post with your social media friends. Keep visiting this website and read any company contact information.